Wholesale & Private Label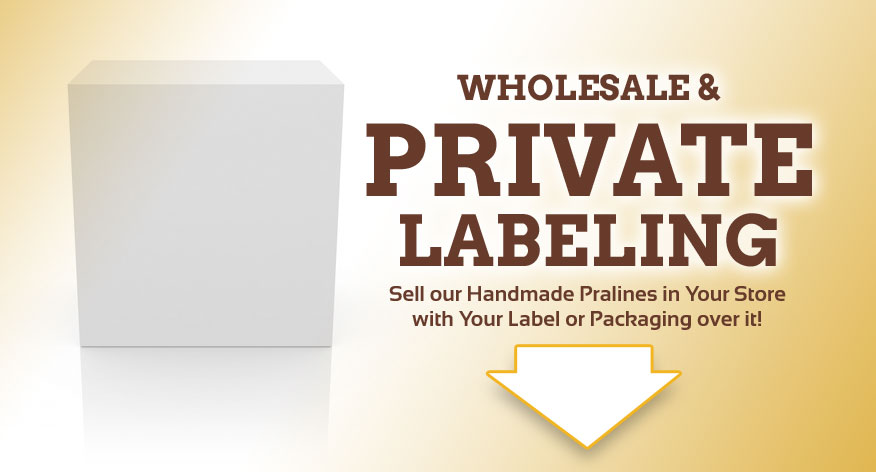 Wholesale and Private Labeling Opportunities
Louisiana Praline Company pralines are sold at grocery stores, gift shops, restaurants, seafood markets, and produce markets all over southern Louisiana and we would love to have them in more locations. If you would like to sell them in your place of business please contact us right away!
Our creamy delicious pralines are a great addition to any store.
We have display boxes with thirty, 2-ounce MiMi's Pralines that can be placed on counters, and we also have stands that can hold additional boxes if needed. Some of our stores sell thousands of pralines every month so we are confident it would be a great profit center for any store. And you needn't worry about shelf-life as Louisiana Praline Company pralines remain delicious for at least 6 months.
Our sales people will deliver in the Baton Rouge, New Orleans and the surrounding areas in Louisiana. The sales person will check the pralines on a regular basis and see if you need more or you can give us a call when you are running low. We also can ship if your location is not in the delivery area.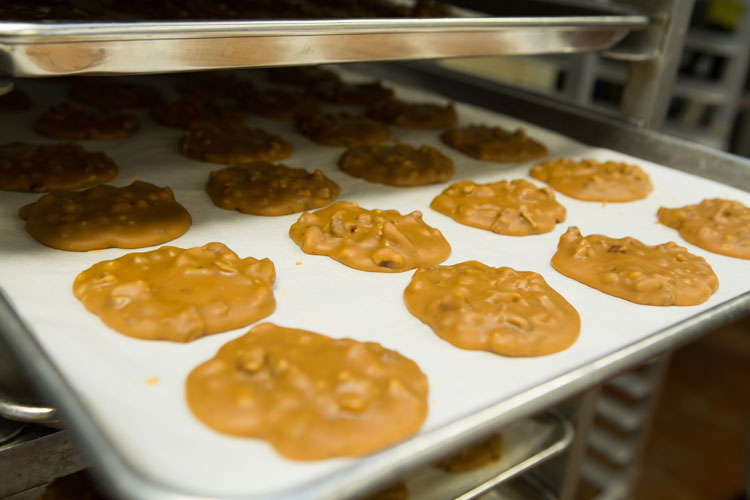 Private Labeling:
Louisiana Praline Company already partners with several companies to make pralines for them. We can produce using our praline recipe or yours. And our company can make and package pralines in your bags and boxes or simply replace our Logo with your corporate logo on any of our Louisiana Praline gift boxes and tins. We also provide shrink wrapping.
Please contact us for more information and pricing. We would love to have new partners and always ready for a sweet deal.